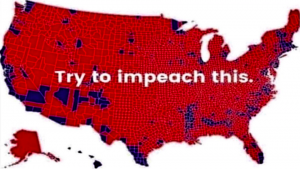 Try to impeach this!
Impeachment? Ha Ha Ha…

You nutjobs couldn't even stop me from winning your rigged election!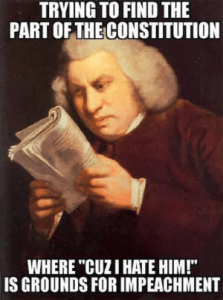 Trying to find the part of the constitution

where "Cuz I hate him!" is grounds for impeachment.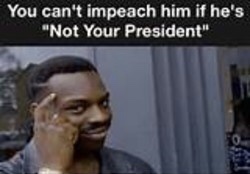 You can't impeach him if he's "Not Your President!"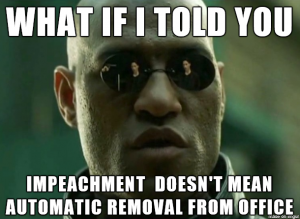 What if I told you impeachment doesn't mean automatic removal from office.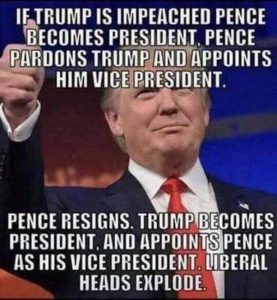 If Trump is impeached, Pence becomes President.

Pence pardons Trump and appoints him Vice President.

Pence resigns. Trump becomes President and appoints Pence as his Vice President.

Liberal heads explode!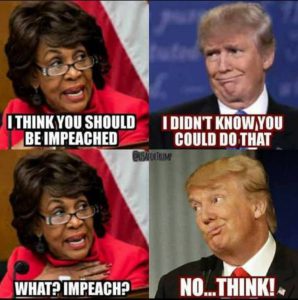 I think you should be impeached.

I didn't know you could do that.

What? Impeach?

No… Think!
And finally…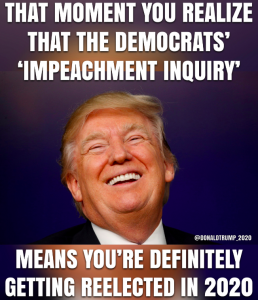 That moment you realize that the Democrats "Impeachment Inquiry"

means you're definitely getting reelected in 2020!